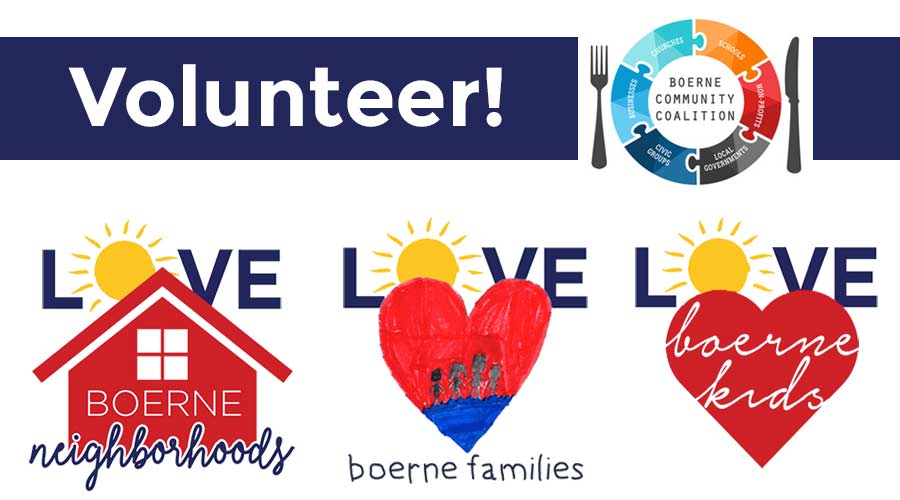 Boerne Community Coalition Opportunities to Serve:

Will you prepare a 'Pop-Up Dinner' to help the Boerne Community Coalition?
Volunteers are needed to bring food for 'Pop-Up' dinners for families at Head Start Parent Education Meetings.
Love Boerne Families, a program of the Boerne Community Coalition, in partnership with Kendall County Head Start and the Patrick Heath Public Library, hosts a monthly dinner for preschoolers attending the Head Start program and their families.  We ask businesses, churches, and/or individuals to sign up to provide a portion of the meal.  The families enjoy wonderful, home-cooked meals together.  All dinners include literacy for the children and parent support programming for the adults.
Please drop off prepared food items at Head Start between 4:30-5:00 pm.  We will let you know which room to drop off the food once the dinner details have been finalized.
All serving dishes should be disposable containers.  You do not need to provide serving utensils.
Location: Kendall County Head Start, 316 W Highland Drive, Boerne, 78006
If you would like to get involved and help prepare a portion of the meal, please sign up using the button below. Please sign up today!