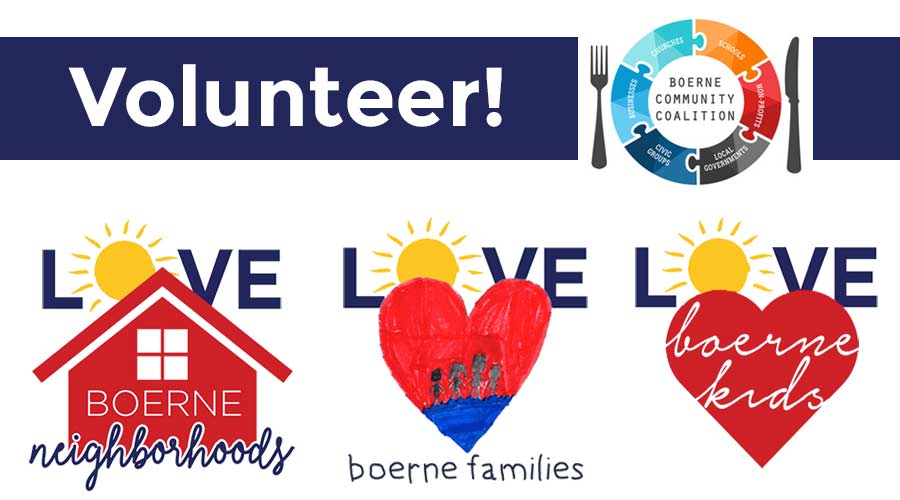 Boerne Community Coalition:
Opportunities to Serve

Will you prepare a 'Pop-Up Dinner' to help
the Boerne Community Coalition?
Volunteers are needed to bring food for 'Pop-Up' dinners for families at Head Start Parent Education Meetings. Love Boerne Families, a program of the Boerne Community Coalition, hosts a monthly dinner for preschoolers and their families that are attending the Head Start program. These dinners include literacy for the children and parent support programming for the adults. If you would like to get involved and help prepare a portion of the meal, please sign up here: https://www.signupgenius.com/go/60b0544a8a72fabfb6-popup
Love Boerne Neighborhoods Workday
March 30th

Save the date!  Love Boerne Neighborhoods Workday is scheduled for Saturday, March 30th. St. John will sponsor one of the homes / family to do the repairs for that particular home that day and any follow-up that may be needed.  We will need a lot of volunteers to help.  More info about St. John's involvement to come.