Habitat for Humanity – UPDATE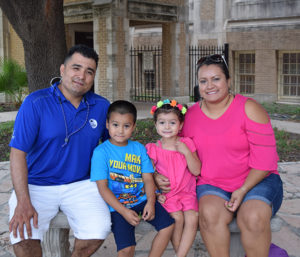 THANK YOU to all who participated in our October Build Dates and helped to make this event a success!  God's mission for us is to serve and we are grateful that you invested your time and talents into meaningful service in Christ's name.
Because of our help on October's build days, Manuel, Carla and their children (pictured on the right) will be able to achieve the strength, stability and independence they need to build a better life.
Click the link below to view some pictures of God's servants in action!