HONDURAS MISSIONS UPDATE
The 2017 trip is underway!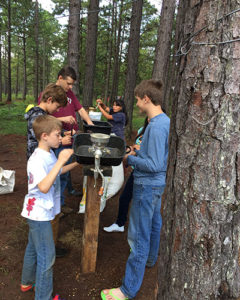 Volunteers of all ages from St. John are once again at Project Talitha Cumi in Honduras. This year's mission trip is November 18th-25, 2017. During this trip, our team will be assisting with ongoing construction projects (a road and new living quarters) and a new project (a library). We will also spend time sharing God's word through VBS-type lessons, teaching English, and working on the farm associated with PTC. We will also be delivering hundreds of books to PTC thanks to the generous support of St. John members.
Please pray for our volunteers as they do God's work!
See pictures
As always, please contact Brad Allen (210.232.4286 or bradallentx@gmail.com) if you have any questions.