Welcome to St. John Lutheran Church
COVID POLICY UPDATE:
Effective Sunday, March 28, the Bibles and hymnals will be returned to their racks, the tape will be removed from the pews, and we will welcome people to sit where they feel comfortable. WE WILL STILL REQUIRE MASKS TO BE WORN IN THE SANCTUARY DURING WORSHIP.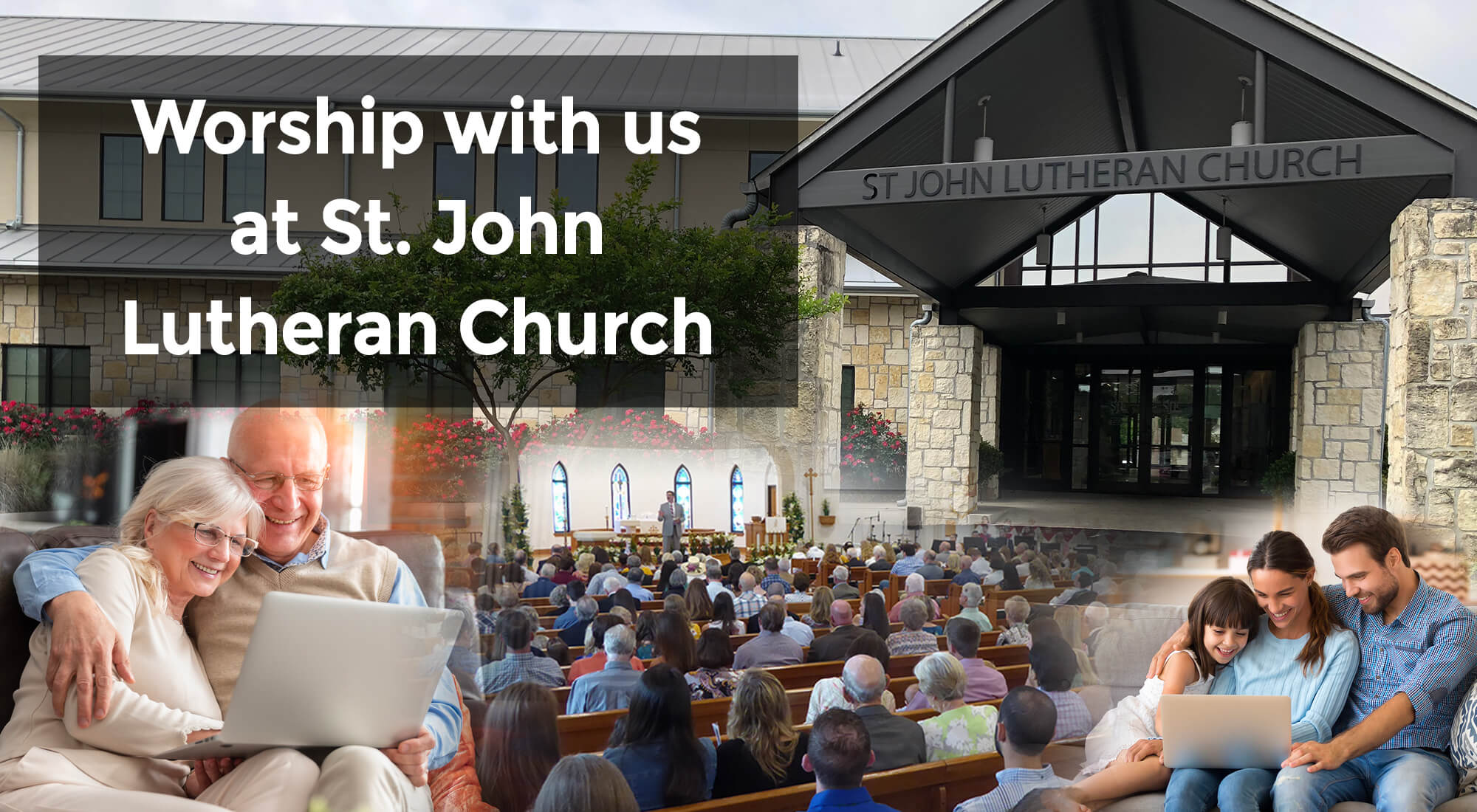 MEET & GREET WITH
YOUTH DIRECTOR CANDIDATE
APRIL 11
CONFIRMATION SUNDAY
APRIL 18

Welcome! All of us at St. John Lutheran church are happy you have found our website! We don't know why you are here, but we know that God is working His master plan. Are you new to our area and looking for a church family? Are you looking for answers to the difficult questions that come up in this journey we call life? Are you a long time resident simply looking for a new church to call home? We believe God has sent you for a reason.
Whatever brings you to this place, we hope you will take a moment to get to know about the people and ministries of St. John. We want you to know that our loving God is at the center of all that we do here. We help each other to grow, connect, learn and spread the word of God. We invite you to join us at worship on Sunday and we look forward to seeing you!