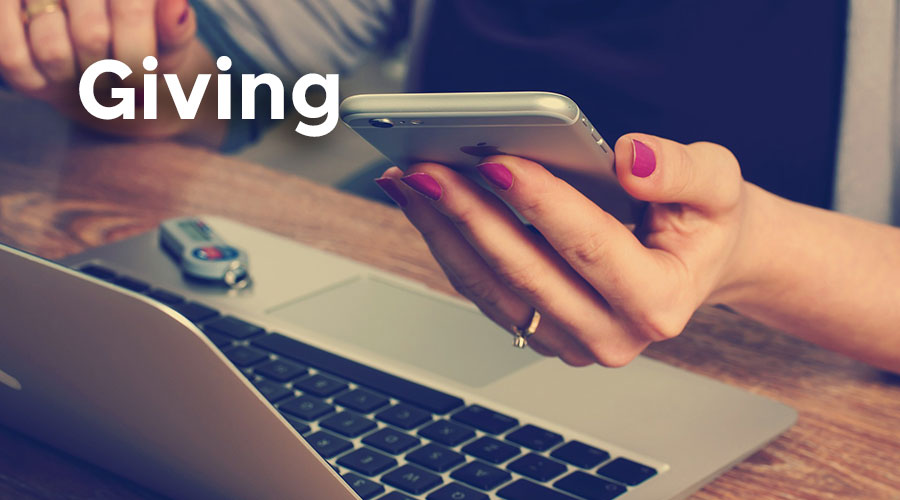 FAQ:
ONLINE GIVING:
What is online giving?
Online giving (also called electronic giving or e-giving) is an easy, convenient way to support the ministries of St. John Lutheran Church. The benefits of online giving include being able to give from anywhere at a time that is convenient for you, not having to write checks and being able to set up recurring donations so you don't miss an opportunity to give when you are away from the church.
How do automated contributions work?
No matter which donation method you use, you will be asked to select a payment method, start date, frequency, and contribution amount. On the date(s) scheduled, donation will be processed and deposited into the church bank account.
When will my contribution be processed?
Your contribution will be processed each month on the date(s) you authorize.
What can I use to show I made a donation?
The itemized list of electronic transactions that appears on your bank or credit card statement can be used as proof of your donations.
How Safe is electronic giving?
It is safer than writing checks or carrying cash to church. Secure donation services are provided by Vanco Payment Solutions, LLC. Vanco processes electronic donations for thousands of churches and nonprofit organizations.
How can I still participate in the offering during services?
You can still display a symbolic act of giving by doing one or the following:
Write "I give electronically" on the outside of an envelope and place it in the offering plate.
Contact the church office to request "I give electronically" cards to drop in the offering plate.
What if I need to cancel or temporarily place my donation on hold?
You can cancel or suspend donations by notifying the church. (If you signed up online, you may have the option to go online to cancel or suspend you own donations.)
TEXT GIVING:
How do members give by text message?
After members register, they will receive instructions on how to send donations by text message. Text donations can be sent to 830-264-1518
How do I know when my donation is processed?
You will receive immediate confirmation via text that your donation was received. After a text donation has been processed, it appears on your credit card or bank statement.
How quickly will my text donation be processed?
Text donations are electronically deposited into the church bank account within 2 to 4 business days for debit and credit card transactions.
Are all contributions set at a fixed dollar amount?
No. You can choose the amount of the donation. Any amount will work!
Are there any special fees?
No, but normal text messaging fees from their cell phone carriers may apply.
Are text donations ever charged to a member's mobile phone bill?
No. Donations are processed using the payment method specified in the member's online profile. Phone carriers handle only the text message, never any financial information.
What payment methods are available for giving by text?
We support donations via debit and credit cards.
Can I set up recurring donations by text?
Yes. You can text "Repeat" after they've made a donation to make it recurring. You can also text "Schedule" to set up a recurring donation.