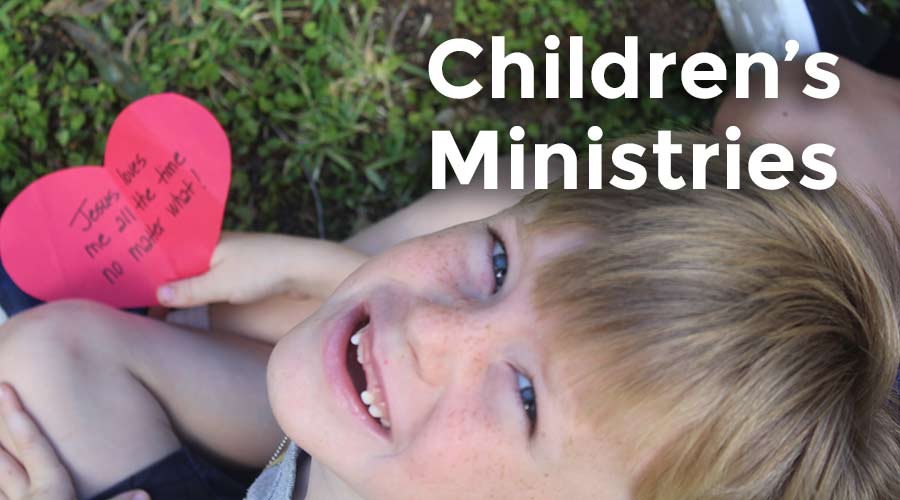 We offer Nursery Care each Sunday at 8am, 9:30am and 11am, as well as on Wednesdays from 7pm – 8pm.
The nursery is available for children ages 3 and under on Sundays. On Wednesday, care is available for any child not yet enrolled in kindergarten.
St. John's pre-school setting is a safe space to socialize and learn about Jesus. Skilled providers offer a Bible Story, song, and craft project.
St. John's Discipleship Pathway for our Youth
is illustrated in the image below.
Download this for your own use by clicking the button below!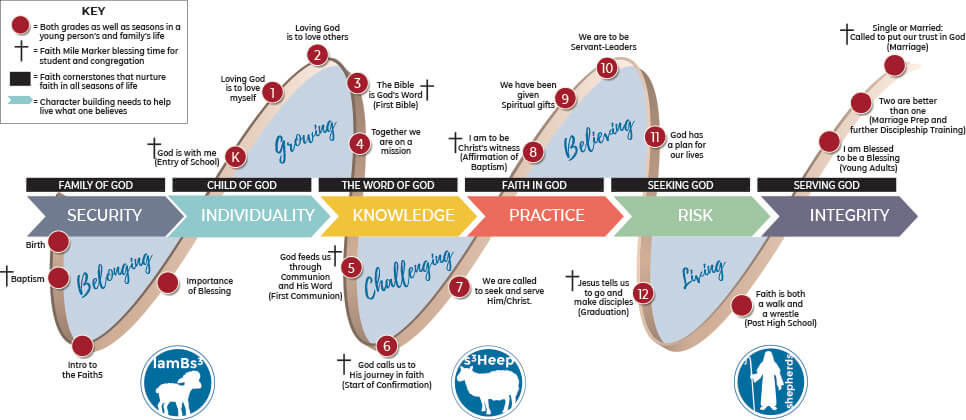 SUNDAYS Bible Story Themes by Grade:
SUNDAY MORNINGS: 9:30am-10:30am
Overview of Bible Stories for Toddlers
God is good! He always fulfills His promises! (The Exiles Return and the Rebuilding of the Wall of Jerusalem)
God is good! He always fulfills His promises! (The Exiles Return and the Rebuilding of the Wall of Jerusalem)
How many times ought we forgive? How does God see this? Jesus' parables and teaching will give us the answer.
We will review the "Not-so-Good-Friday," but even more so the Sunday Surprise!
Paul's teachings will remind students that just because they are young, it doesn't mean that God and His Word is not at work in them and is calling them to mighty and courageous things.
5th Grade
Small Dining Room (FLC)
We will close out their final elementary year by continuing to review key Biblical stories as well as learn from others who faced great challenges and by God's Will and strength overcame them.
WEDNESDAY Evenings 7pm – 8pm:
Regular Wednesday Children and Youth Activities are on Break with the exceptions indicated below:
Regular mid-week Youth Activities will reengage in June: Heads up! This summer we are going to try Middle Schoolers on Tuesday Nights 6pm – 8:30pm and High Schoolers on Wednesday Nights 6pm – 8:30pm.
Watch for more detailed information coming in May's Newsletter. (Lord willing, this will give our new Youth Director a better time frame for getting to know the youth and their families!)
• 6pm Meal
• 6:30pm Fellowship Activity
• 7:30pm Bible Study Time (Both groups will be using Youth Alpha or a favorite study of our New Youth Director)
Children's mid-week activities will reengage in the fall. Sunday School remains as well as once a month special events. See Vacation Bible School information and watch for a possible Day Camp opportunity coming in July!