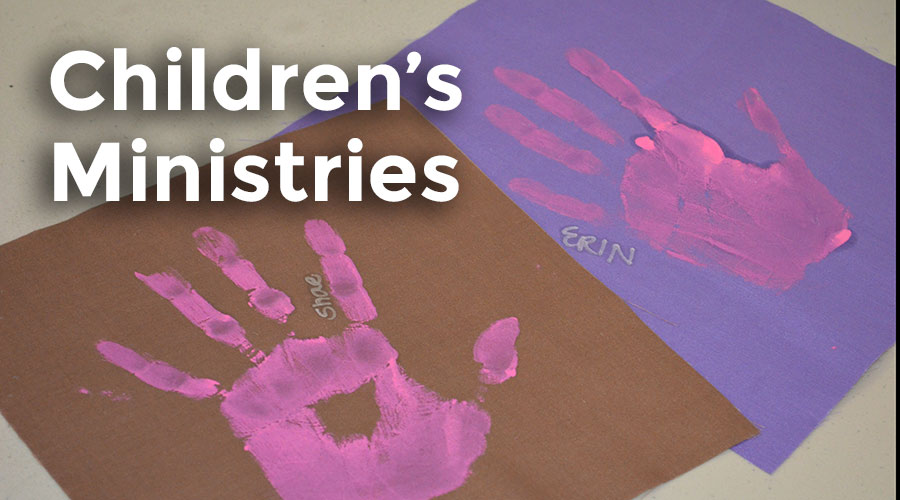 Mission Statement
As a Lutheran congregation, we are committed to guiding children, from a biblical perspective, to learn, believe, and share God's Word and the love of Christ.
Our Vision for Children:
Our hope for all children and their parents / guardians is that they will find St. John to be a safe, meaningful and inspiring place for learning the stories of the Bible and songs that celebrate the God of the Universe who speaks to us through it. Ultimately, we hope that children will not only be readers of the Word but doers of it as well.
We seek to nurture children and their love of God:
through weekly gatherings (especially Sunday mornings and Wednesday evenings) and through special events such as Milestone celebrations, Bible camp, etc. We hope to lay a foundation of inquisitive and joy filled faith learning.
by encouraging and creating a foundation for meaningful dialogue and practices. These opportunities are especially important between children and their parents, because that is where faith will be developed the most, within a child's home.
by providing support and resources for parents and guardians to: help them better communicate with their child regarding spiritual matters, encourage the reading of the Bible together, and teach them to pray and bless one another. In doing this, parents/guardians fulfill the Deuteronomy 6 passage that speaks of how faith is passed on from generation to generation.
Our lamBs3 need Shepherds!
Servant-Leaders who
Help,
Encourage,
Pray,
Heal,
Equip
Remind,
Drive and
Share
If you are one of these people…please join us in our mission! We can always use volunteers to help our youth program!
What time is Sunday School and where is it located?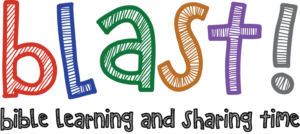 Kids, are you ready to have a BLAST on Sundays?! We meet in the Family Life Center from 9am–10:30am. In our Bible Learning And Sharing Time (also known as Sunday School) you can have breakfast with your parents; engage in fun activities; join in song and dance; hear and experience the Bible story for the day, meet in small groups to discuss how the Bible story can be related to our lives, as well as do an art activity, pray together and who knows what else?! What do you say? Join us.. it will be a BLAST!
Sunday School Schedule:
8:45 am – 11:00 am Food & Fellowship in the Family Life Center
9:30 am Children's BLAST begins! (Bible Learning and Sharing Time)
Please note:  Parents must sign children IN and OUT.  Children will not be released without a parent/guardian (18 years or older)
Is there time for us to be together with our children?
FOOD AND FELLOWSHIP
8:45am -11am
Join us in the Family Life Center for a light breakfast and great fellowship!
We are currently looking or volunteers to help with our Food and Fellowship on Sunday mornings and Wednesday evenings.
If you are interested in volunteering to host / help with Sunday Breakfasts and/or Wednesday Dinners, please sign up to host a meal or participate in a team to host a meal: https://www.signupgenius.com/go/30e0d4aada728a0f94-sunday. This includes preparation, serving, and clean up. Thank you in advance for your time and service.
Please contact Amy Townsend for questions and/or assistance: amyrtownsend@gmail.com
Is there nursery available for young children during the worship service?
Yes. The nursery is open for children ages 3 and under during all worship services (8:00am, 9:30am and 10:45am). It is located between the Sanctuary and the Family Life Center.
When you arrive, please visit the Information Desk if you have any further questions or need assistance. For more information, contact Leslie Dominguez at leslie@stjohnlutheran.com
Sundays in December
DECEMBER 2: blast! Christmas Program Preparations
DECEMBER 9: blast! Christmas Program Preparation
DECEMBER 16: blast! Christmas Program PreparationDECEMBER 23: Gifts Celebration with A Nativity Play: Join us for our Children & Youth Christmas Program with a special Holiday Breakfast, 9:30 – 10:30am in the Family Life Center. Parents, Grandparents and ALL are invited to celebrate the season with food, fellowship, entertainment, carols, worship, prayer and the Nativity story.
DECEMBER 30: NO Sunday Morning Classes
CAMP CHRYSALIS 2019
Summer Camp Dates Are Set!
For more information or to register, visit our page under 'Events'.
CHILDREN AND YOUTH…PLAN AHEAD:
blast! and s3heep Feeding Time will return to The Story on January 6th at 9:30am
First Communion instruction will be Wednesdays, March 20th, 27th & April 3rd with the First Communion Celebration being Sunday, April 7th.
Youth Alpha will begin Sunday, January 6th and conclude on Wednesday, May 1st. There will be approximately 2 sessions per month, most likely on Sundays in the late afternoon or early evening.
LCMC Youth Lock-In in Seguin for 6th – 12th graders will be held on Friday, January 18th, returning early in the morning on Saturday, January 19th.
Youth Quake will be February 22nd – 24th in San Antonio with early bird registration happening now.
Confirmands 8th Grade (and older) will begin their final stretch with Mentors starting Wednesday, March 6th.
The Rite of Affirmation of Baptism will be held on Sunday, May 5th (Please note this is a revised date)
Teen Life Camp will be held on April 12-14, 2019.
Graduate Recognition is set for Sunday, May 19th.
Sr. High Camp EAGLE is scheduled for June 16th-21st, 2019. $100 holds your spot. 5 guy spots and 5 girl spots available.
Middle School Camp EAGLE is set for August 2nd – 7th, 2019. $100 holds your spot. Room for 5 guys and 5 girls.
Elementary Camp Chrysalis camp times are being set. See our website for more info. Registration is happening now.
WEDNESDAY NIGHTS – FOR ALL AGES
Be a part of a SACRED EXPERIMENT!
Be a part of our Cross-Generational Gatherings on Wednesday Nights. We are intentionally seeking to mix the ages as together we share in a meal, fellowship, learning, worship and service. Prayerfully consider being a part of this exciting Journey in Faith!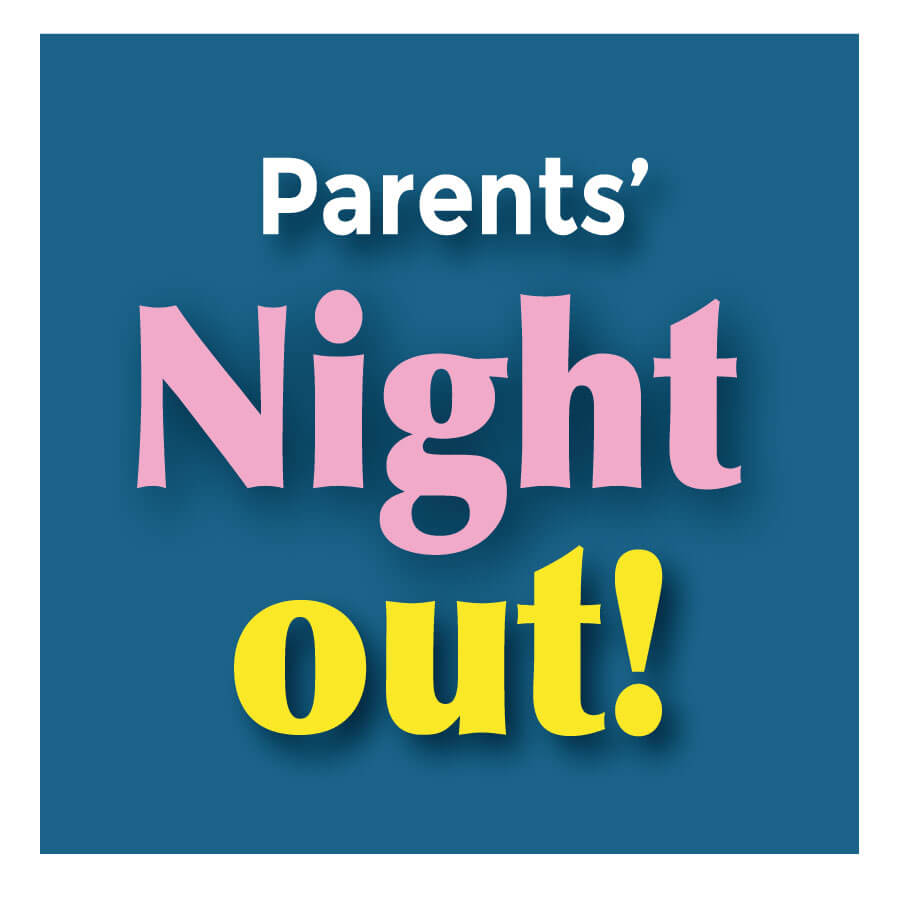 Parent's Night Out
Friday, December 21st, 2018
6pm – 10pm
$10/child $30 max/family. Dinner included! Nursery through Age 12