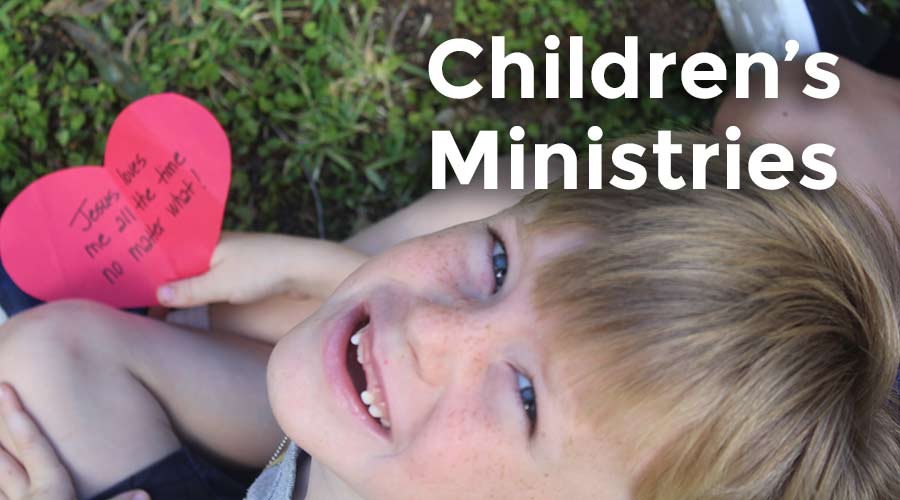 Jesus said, "Let the children come to me."   – Matthew 19:14
Our Mission: "Know Jesus. Make Jesus Known."
Our Hope:
Our hope for all children and their parents / guardians is that they will find St. John to be a safe, meaningful and inspiring place for learning the stories of the Bible and songs that celebrate the God of the Universe who speaks to us through it. Ultimately, we hope that children will not only be readers of the Word but doers of it as well.
We seek to nurture children and their love of God:
through weekly gatherings (especially Sunday mornings and Wednesday evenings) and through special events such as Milestone celebrations, Bible camp, etc. We hope to lay a foundation of inquisitive and joy filled faith learning.
by encouraging and creating a foundation for meaningful dialogue and practices. These opportunities are especially important between children and their parents, because that is where faith will be developed the most, within a child's home.
by providing support and resources for parents and guardians to: help them better communicate with their child regarding spiritual matters, encourage the reading of the Bible together, and teach them to pray and bless one another. In doing this, parents/guardians fulfill the Deuteronomy 6 passage that speaks of how faith is passed on from generation to generation.
Our lamBs3 need Shepherds!
Servant-Leaders who
Help,
Encourage,
Pray,
Heal,
Equip
Remind,
Drive and
Share
If you are one of these people…please join us in our mission! We can always use volunteers to help our youth program!
What time is Sunday School and where is it located?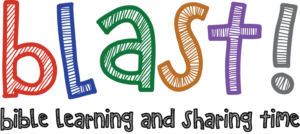 Kids, are you ready to have a BLAST on Sundays?! We meet in the Family Life Center from 9am–10:30am. In our Bible Learning And Sharing Time (also known as Sunday School) you can have breakfast with your parents; engage in fun activities; join in song and dance; hear and experience the Bible story for the day, meet in small groups to discuss how the Bible story can be related to our lives, as well as do an art activity, pray together and who knows what else?! What do you say? Join us.. it will be a BLAST!
Sunday School Schedule:
9:00 am – 11:00 am Food & Fellowship in the Family Life Center
9:30 am Children's BLAST begins! (Bible Learning and Sharing Time)
9am Mingle & Play
9:30am Huddle Groups
9:45am Music Time
10am The Bible Story
10:15am Craft/Activity
10:30am Reconnect with Parents
Please note:  Parents must sign children IN and OUT.  Children will not be released without a parent/guardian (18 years or older)
Is there nursery available for young children during the worship service?
Yes. The nursery is open for children ages 3 and under during all worship services (8:00am, 9:30am and 10:45am). It is located between the Sanctuary and the Family Life Center.
When you arrive, please visit the Information Desk if you have any further questions or need assistance.
Join us at Cross Generations each Wednesday from 6pm – 7:30pm
Click the button below to see the Fall schedule of events!
Learn More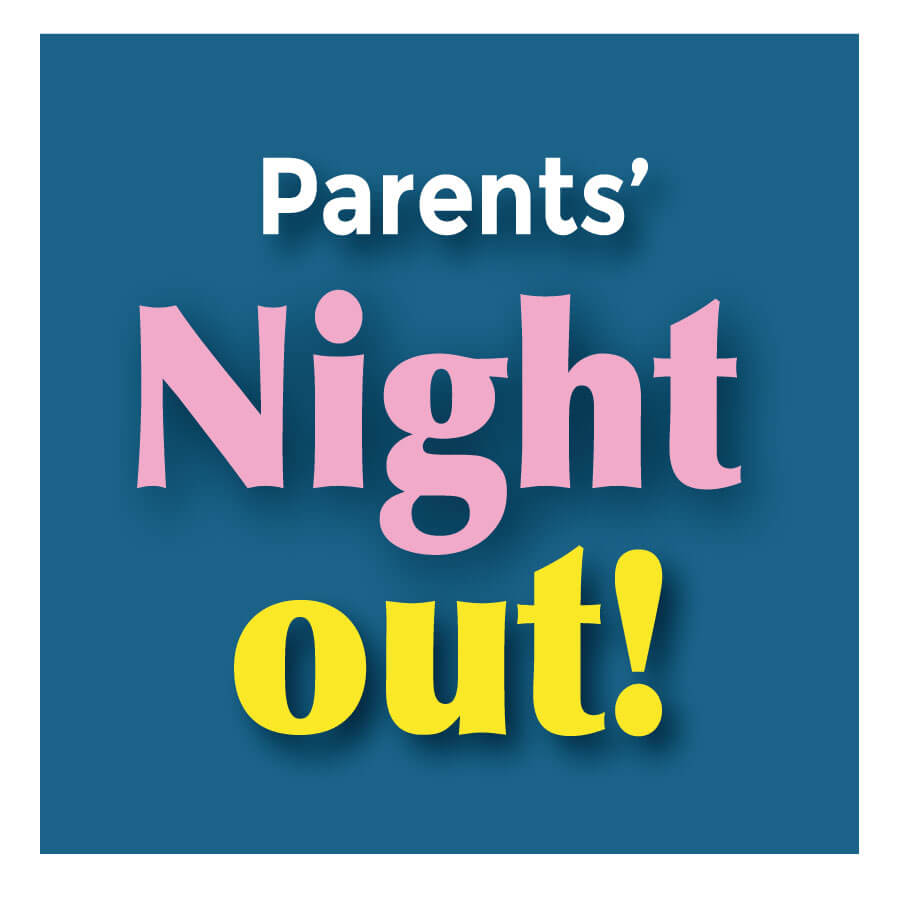 Parent's Night Out
Friday, September 20, 2019
6pm – 10pm
$10/child $30 max/family. Dinner included! Nursery through Age 12