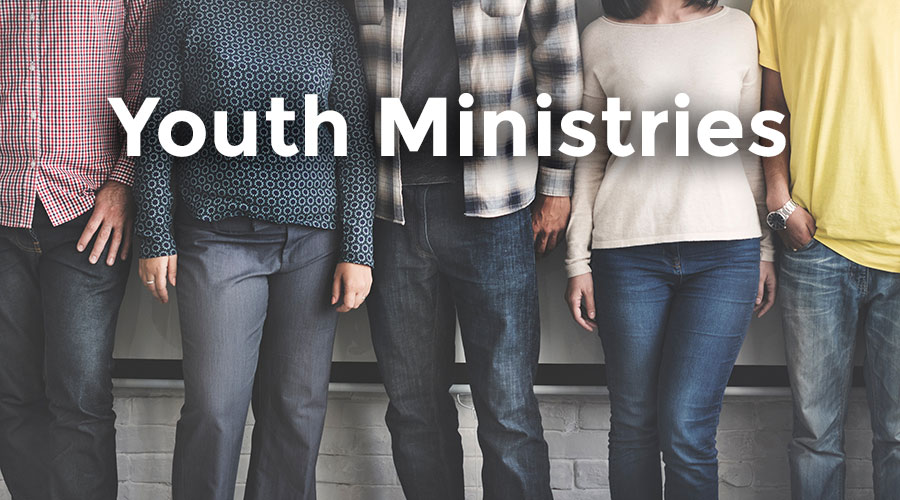 Youth Ministries:  a.k.a.  s3Heep ministry
students, seeking & serving Him every day, everywhere passionately
(to be… s3Heep!)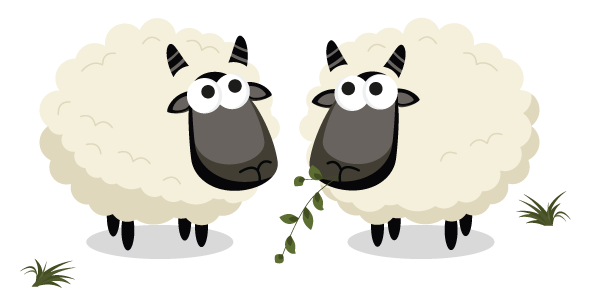 Our Mission:
All young people connected with St. John will be nurtured in strength.  They will be fluent in knowing the Word of God and even more fluent in living the Word of God.  Thus, they will be equipped for battle against the evil one.
How We Achieve Our Mission:
By His Spirit, through weekly gatherings (especially Sunday mornings & Wednesday evenings) & special events such as service projects, trips, camps, and retreats this abundant life will be tasted and experienced.
By His Spirit, we strive to nurture meaningful relationships with parents, peers, caring adults, and other intergenerational connections to help deepen the understanding of God and His love and to foster mentoring of what it means to follow Jesus.
Questions, struggles, and doubts are welcome here as only in the realness of life can the cross of Christ be truly understood & felt.
We want young people to discover their gifts and talents knowing that they are vital members of the Body of Christ and are called to help bring about His Kingdom.
Here, young people are invited and challenged to be a disciple of Jesus
Sundays in February:
9am Breakfast in Luther Hall
9:30am Feeding Time Classes
6th & 7th Graders: Confirmation The Sacraments (part I)
Led by Brad & Gretchen Allen • Grace Place
FEB. 4: Repentance: Going the Wrong Way
FEB. 11: Sacraments Test (Part I)
FEB. 18: Correcting of Sacraments Test
FEB 25: Celebration Surprise
8th Graders: Students wanting to Affirm their Baptism
Confirmation The Spiritual Disciplines, Led by Phyllis Ripkin • Historic Chapel
FEB. 4: Sacrifice, Service & Submission
FEB. 11: Study, Prayer and Fasting
FEB. 18: Confirmation Journey for Mentors & Youth Route 1: Introduction – Led by Matt Olson
FEB 25: Route 2: God (Father, Son & Spirit)
9th & 10th Graders: Bible Study: Conclusion of The Gospel of John
Led by Mindi Accord & Emilie Rogers • Galaxy Theater
FEB. 4: Recap: What Have I learned?
FEB. 11: Intro to LENT "40 Days of Prayer"
FEB. 18: Touching Base: How are devotions and prayer going?
FEB 25: Touching Base 2: What has the Lord been teaching you this week?
11th & 12th Graders: Apologetics Study: Why We Believe What We Believe!
Led by Frances Rutherford & Nathan Accord, Room #213
FEB. 4: Recap: What Have I learned?
FEB. 11: Intro to LENT "40 Days of Prayer"
FEB. 18: Touching Base: How are devotions and prayer going?
FEB 25: Touching Base 2: What has the Lord been teaching you this week?
Wednesdays in February:
Fellowship and Hang-Out starting at 4:30pm in the Shepherd House
WEDNESDAY SCHEDULE:
February 7: Valentine Care Packages (Service Project-Family Life Center) 6:30-7:30pm
February 14: ASH WEDNESDAY – No Youth Activities, Worship at 6:30pm
February 21: LENT 1 – Following Worship: Youth Quake Prep Meeting 7-7:30pm
February 28: LENT 2 – Following Worship: Hurricane Harvey Relief Meeting 7-7:30pm
MARK YOUR CALENDARS!

Spring Break Service/ Mission Trip:
Hurricane Harvey Relief: March 9-12
For 8th graders and up. Rockport, TX area.
Participate in helping our neighbors! It makes a world of difference to them and will deepen and grow your own soul. We are called to serve, let's do it with gusto!
Summer Bible Camp
Senior HIgh Camp Eagle Group Adventure Camp: June 17–22, 2018
Reserve your spot; they are limited and they fill quickly! Do I need to say more? You know how the Spirit works at Camp Eagle, don't let the evil one trick you into not going. Visit: https://campeagle.secure.force.com/events20#/registration/events/setup/0060Z00000jD07uQAC or let Matt know you want to go and he can email you the link to the registration site.
Middle High (completing 5th, 6th & 7th grades) Camp Ebert Horse Ranch:
July 8-13, 2018
This unique camping / ranching experience will not be forgotten. Ride and care for horses, try your skill on a High Ropes course. Make great friendships, bask in the beauty of God's Hill
Country and grow in Him! REGISTER ONLINE AT: http://crosstrails.org/summer-camp/register. REGISTRATION MUST BE COMPLETED BY FRIDAY, FEBRUARY 23RD.
Teen Right to Life Camp: Camp Chrysalis, April 13-15 : Watch For Coming Information
Affirmation of Baptism Celebration (a.k.a. Confirmation): Weekend of April 21-22
Senior Recognition Sunday: May 20
The youth at St. John participate in many fun activities throughout the year.  View some photos from this summer's Camp Eagle Retreat by clicking on the photo!
View Photo Gallery
Key Verses:
Jesus explains, "The thief comes only to steal and kill and destroy. I came that they may have life, and have it abundantly."  (John 10:10)
The Apostle John writes:
"I write to you, young people because you are strong and the word of God abides in you, and you have overcome the evil one."   (I John 2:14c)