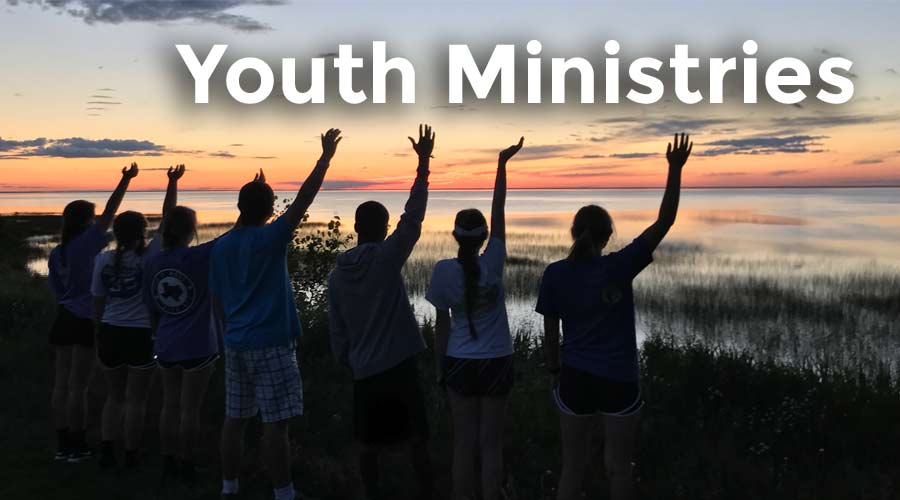 St. John's Discipleship Pathway for our Youth
is illustrated in the image below.
Download this for your own use by clicking the button below!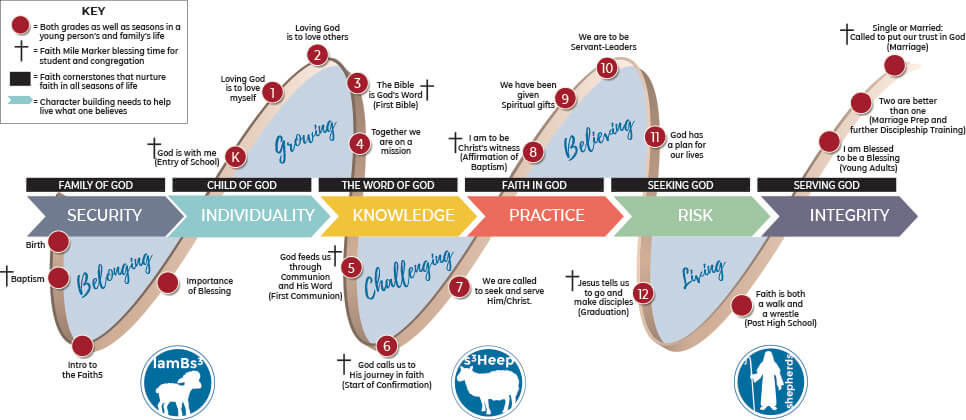 SUNDAY MORNINGS: 9:30am-10:30am
6th and 7th Grade
The Fold #212
6th and 7th Graders will meet in The Fold where they will finish their comparison of world religions to Christianity. New Age Thinking, Atheists, Agnostics, and Skeptics (with questions about the existence of God) will be their final topics for the school year.
8th, 9th and 10th Grade
Family Life Center/Historic Chapel

8th – 10th Graders will meet in the FLC with Mark where they will then go to the Historic Chapel where they will review the Spiritual Disciplines and bring the school year study to a conclusion.
11th and 12th Grade
Room #213, The Upper Room
11th- 12th Graders will meet in the Upper Room to be strengthened and encouraged in their walk with Christ through various means of presentations and discussions.
SUNDAYS in Summer (June-August):
The Family3 Committee will try something NEW this summer!
We want to give children, youth, and their Sunday School teachers a "break" from "class time." Our hope is that it will encourage more engaged family worship and together time.
This break for teachers, as well as for students, from their regular school routine will offer both a rest and a re-energizing time before fall. Also, the routine of worship is an important way of modeling it's importance. Rote practices such as the "Brief Order of Confession and Forgiveness," the "Apostles' Creed," and the "Lord's Prayer" are a few examples of important elements of our faith where we learn who God is and what He has done for us. Our liturgy is important for staying connected with Christ and His people, as well as for passing on the faith. Let's focus on that with our children and youth this summer!
We will take this break after Sunday, May 22 and then return to grade-organized classrooms on September 11.
This is a trial for this summer. Please talk to a Family3 Committee member about your thoughts on this. Watch for online articles to help support and encourage us in our family worship practices, as well as opportunities for you and your family to do Bible Study together.
Note: The Nursery will continue its ministry for preschoolers during all three services.
WEDNESDAY Evenings in May:
May is a crazy-busy month as the school year comes to a close and eagerness for summer sets in. Therefore, there will be NO Children or Youth Wednesday activities in May.
Events will be back in June.
Please pray for the Family3 staff as summer and fall preparations are being made.