Youth Ministries:  a.k.a.  s3Heep ministry
students, seeking & serving Him every day, everywhere passionately
(to be… s3Heep!)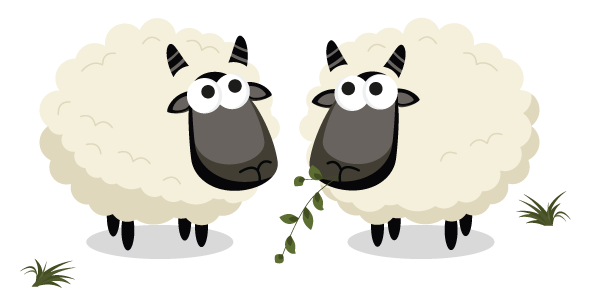 Our Mission:
All young people connected with St. John will be nurtured in strength.  They will be fluent in knowing the Word of God and even more fluent in living the Word of God.  Thus, they will be equipped for battle against the evil one.
How We Achieve Our Mission:
By His Spirit, through weekly gatherings (especially Sunday mornings & Wednesday evenings) & special events such as service projects, trips, camps, and retreats this abundant life will be tasted and experienced.
By His Spirit, we strive to nurture meaningful relationships with parents, peers, caring adults, and other intergenerational connections to help deepen the understanding of God and His love and to foster mentoring of what it means to follow Jesus.
Questions, struggles, and doubts are welcome here as only in the realness of life can the cross of Christ be truly understood & felt.
We want young people to discover their gifts and talents knowing that they are vital members of the Body of Christ and are called to help bring about His Kingdom.
Here, young people are invited and challenged to be a disciple of Jesus
Sundays this fall:
SEPTEMBER 10th – FALL FEEDING TIME Classes Begin!
9:00am in LUTHER HALL for food, announcements
9:30am Classes begin
Middle Schoolers (6th–8th graders)
Luther Hall, Knowing How to Pray (This in-depth study on the fullness of what the "Lord's Prayer" teaches us also reveals Jesus' heart in showing us how we are meant to communicate with God our Father. We will be using Luther's Small Catechism as well as numerous other resources as we fulfill this Confirmation expectation, but more importantly grow closer to Christ.
Sr. High 9th – 10th Graders
Room #212, The Gospel of St. John, so that We might Know (This in-depth study on the book of the Bible with our church's name sake will give participants a solid understanding of what the writer intended his audience to know, he said, "This is the disciple who is bearing witness about these things, and who has written these things, and we know that his testimony is true." (John 21:24) Truth will be shared in both history and symbolism. Come and see Jesus in both his humanness and His divinity so that you may know Him better and grow in faith more.)
Sr. High 11th – 12th Graders
Room #213, Apologetics 101: Knowing Why We Believe What We Believe (This helpful and informative class may not answer all your questions, but it will get you on the right path for seeking answers as well as give you a response when challenged with your beliefs. Topics will include: The Historical Reliability of the Bible, Does God Exist, Jesus Christ: Historical & Divine, Other Religions, Science & Creation, plus more! The time to face these questions is now…so bring your questions and be a part of the discussion. Challenge the Christian faith, challenge your faith…and see where Jesus takes you!)
Wednesdays this fall:
OVERFLOW (6th – 12th Graders)
Because life is "full" already…we need a time and place to pause, play & pray to remember that with Jesus our Shepherd, our "cups/lives" are to overflow with joy! May you and your friends
experience that joy here as together we seek and serve Him.
SEPTEMBER 6th
KICK-OFF NIGHT
Fellowship & Fun as we make friends and look ahead to the coming year.
SEPTEMBER 13th
DEVOTION
Paying Ridiculous Attention to Jesus
SEPTEMBER 20th
SERVICE PROJECT NIGHT (TBA)
SEPTEMBER 27th
DEVOTION
Wallowing in Mud Puddles
Key Verses:
Jesus explains, "The thief comes only to steal and kill and destroy. I came that they may have life, and have it abundantly."  (John 10:10)
The Apostle John writes:
"I write to you, young people because you are strong and the word of God abides in you, and you have overcome the evil one."   (I John 2:14c)
The youth at St. John participate in many fun activities throughout the year.  View some photos from this summer's Camp Eagle Retreat by clicking on the photo!
View Photo Gallery