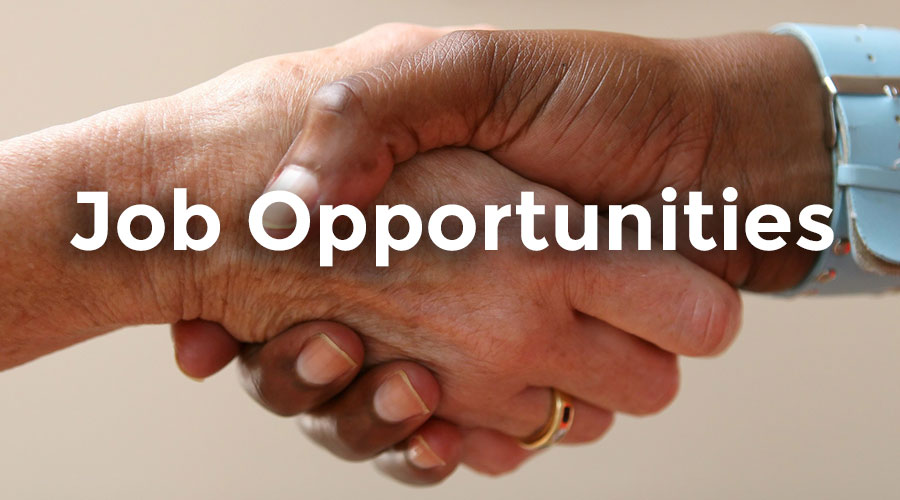 Current Open Positions (as of June 2019):

Associate Director of Family3 Ministries (ADF3M)
(Family3= Home(1), Church(2) & World(3) families.)
Reports to:                    Director of Family3 Ministries (DF3M)
Direct Reports from:      St. John's Youth Leadership Team/s (the s3Heep dogs)
Summary of Position     Know Jesus & Make Jesus Known
Like the Director of Family3 Ministries, the Associate Director of Family3 Ministries is an advocate for inter-generational ministry within St. John and will help oversee the structures and atmosphere of the church to ensure that St. John families are both equipped and encouraged to make disciples.  Especially focusing on the faith formation of the youth (6th – 12th graders) of St. John, the ADF3M will be responsible for carrying out various ministry activities and events in which build a means for modeling and teaching what it means to be a follower of Jesus as well as be a support to the parents & grandparents who are in the greatest position to influence and nurture such faith.
Ultimately, the ADF3M serves St. John by being another set of hands, feet, eyes, ears as well as another heart dedicated to help lead St. John's Family3 Ministries with a primary role in nurturing youth community, servant-leadership & ultimately young people who desire to be a disciple of Christ.  Evidence of this will be seen in the reflection of Christ in young people by their knowledge of His word, genuine, regular worship, prayer as well as acts of service done in love.
Specifically
By God's Spirit, help the office of Family3 Ministries be a catalyst for relational and engaging ministries for children, youth, young adults, parents & grandparents.
Meet weekly with the DFM, applicable staff and volunteers, to help carrying-out various ministry happenings as well as assess needs and progress.
Help create and establish daily, weekly, monthly and annual practices that elevate faith dialog & spiritual habits within parents & students, as well as the entire congregation.
Assist in maintaining needed records, registrations, accounting, filing, data etc. as it pertains to Family3 Ministries as well as become proficient in utilizing our data program SJConnect and other administrative technologies and needs as it pertains to more effective management and communication practices.
Expectations
A love & commitment to the Lord Jesus Christ and His church along with an understanding and respect for the Lutheran (NALC/LCMC) teachings of the Christian faith.
Will model Christ-like discipleship in one's life of, worship, Bible study, prayer, & service.
A commitment to Christian Education & discipleship for children, youth & families.
An outreaching and approachable personality with strong leadership and organizational skills.
A commitment to work closely with the DF3M, other staff and St. John members as together we seek to develop ministries, implement plans, coordinate activities and contribute toward existing mission and ministry projects and initiatives:  A commitment to be a "TEAM" player!
To be a college graduate with a calling into full time children, youth & family ministry.
To become a member of St. John & to live in or very close to the community of Boerne.
Willing to undergo a full background check and be in compliance with St. John's policies and procedures which include Ministry Safe training and testing.
Heart Required:  One that loves the LORD and desires to serve Him!  Also, a heart that is patient, kind and loves working with students, their families as well as all ages within a congregational setting.
Skills Required:  Good student & adult communication abilities; organized, reliable, self-aware of one's own strengths and weaknesses as well as practiced in healthy boundary setting and work-life balance; proficient in computer use, but more proficient in listening and persistent serving.
Additional Skills Desired for within the Family Ministry Team – BUT NOT NECESSARY:  Someone who is fluent in Spanish; Someone who is capable of leading in song via guitar, piano or other; Audio / Visual Technology Know How; Certified / Trained in First Aid; A wiz at social media! (A willingness to learn one of these areas for the sake of the ministry would stand out as well.)
Accountability
The Associate Director of Family3 Ministries works closely with and is accountable to the Director of Family3 Ministries.  He/she meets weekly for ministry planning and ministry supervision.  He/she reports to the Family3 Committee when requested.
Full Time Position:  Salaried with Benefits as listed in the St. John Lutheran Staff Handbook