Join us at our Growing Hope Ministry seminar/workshop
October 19th, 9am – 12pm
Would you like to make a positive difference in someone's life?
Is God calling you to reach out to others in our community?
Our church will be having a seminar/workshop on October 19th from 9am – 12pm to discover more about the ministry, serving our neighbors in need, and how you can bless and be blessed by making a positive difference in someone's life. Guest speakers will be explaining the Hidden Rules of Poverty. The Growing Hope ministry provides an opportunity for you to "Make Jesus Known" and share the gospel, through one-on-one mentoring, with families in our community. Jesus asks us to meet physical, spiritual and emotional needs. Just giving out food is not enough.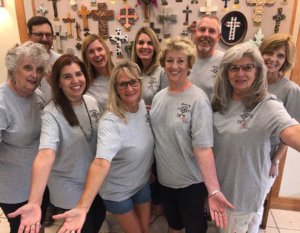 This is Christ's great commission in words and actions. If you are looking for your faith to grow and come alive, come discover how "Growing Hope" can transform lives. If you would like to feel the joy of serving, we invite you to come learn about mentoring and other opportunities with this new ministry.
Mark your calendars for the morning of Saturday, Oct. 19th. If you have questions or would like more information please email lauragray@gvtc.com or call 210-843-3969.
In the parable of the Good Samaritan, Jesus answers," Love the Lord your God with all your heart and with all your soul and with all your strength and with all your mind," and "Love your neighbor as yourself,"    Luke 10:27.