NEW CLOTHING DRIVE
Let's Get Ready for School! Can You Help?
Thanks to YOU, at-risk students will begin the school year with confidence and self-esteem. We have 350 students in need of new clothing this year in Northern Bexar, Kendall and Bandera Counties.
In cooperation with Hill Country Daily Bread, on June 13 at St. John, bags will be provided with information on each sponsored child, including age and sizes. You can pick up a bag with the information and fill it with the needed items. Sponsors should return bags to St. John no later than June 26.
Suggested new clothing items:
• 1 -2 new bottoms (denim, pants, or shorts)
• 1-2 tops (1 dress in lieu of top for elementary girls)
• Socks
• Underwear
• Optional: Athletic Shoes
Don't want to shop, but still want to help?
Donations are also welcome and a HCDBM shopper will select items for a child.  Average cost per child is $75-$125. Simply CLICK HERE or scan the QR code below.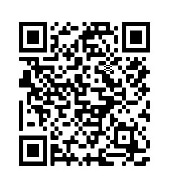 To Sponsor One or More Children, please email Sara Moldenhauer:
jrmoldenhauer@sbcglobal.net